2020.03.18OPEN
The Muromachi-dori, Nakagyo-ku
The Hiramatsu's first luxury city hotel
will open in central Kyoto
Restaurants
We have two restaurants, Japanese and Italian.
For breakfast, guests have their choice from either
Japanese breakfast, prepared in authentic Kyoto Kaiseki Style,
or Western breakfast featuring Italian.
For dinner, the Kappo restaurant serves Japanese cuisine
made of the best ingredients available on the day.
Guests can also enjoy the serene view of the traditional Japanese garden.
The other restaurant serves Italian cuisine
in a unique setting with Japanese furniture.
Breakfast
Japanese or Italian style at the restaurant on the first floor
Please let us know your choice at time of check-in (request per room only)
Open from 7:00 (Last Order 10:00)
Dinner
・The Japanese Restaurant 「IZUMI」
 Menu: The Chef's Special ¥15,000 (excl. V.A.T.10%, Service Fee 10%)
・ The Italian Restaurant 「la Luce」
 Menu: ¥12,000 or ¥15,000 (excl. V.A.T.10%, Service Fee 10%)
Open Daily from 17:30 (Last Order: 20:00)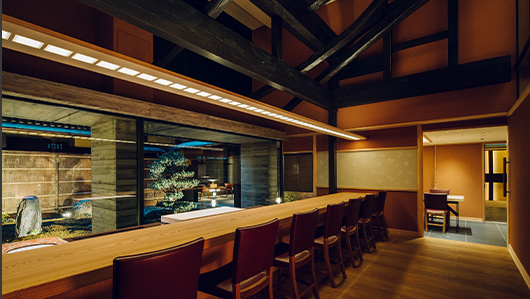 The Japanese Restaurant 「IZUMI」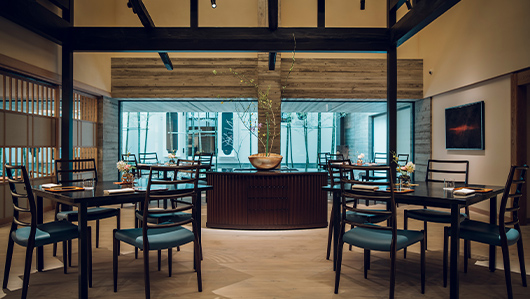 The Italian Restaurant 「la Luce」